''CLOTHES FOR NOSTALGIC ROCKERS''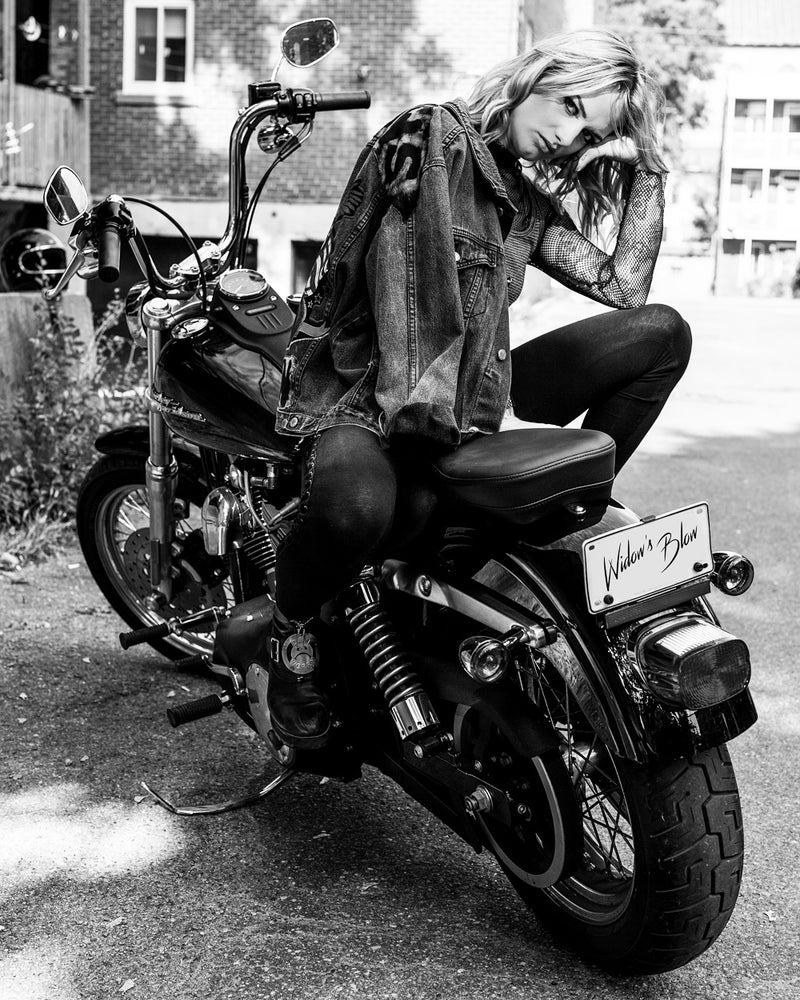 Meet Erika Devile, owner of Widow's Blow
When she's not blasting Motörhead, while on the road to another wild adventure, you'll find Erika hunting for Vintage treasures or creating one of a kind pieces for her WB Made collection. Her mind is always ten steps ahead, and her tenacious attitude will always keep the fire blazing. Her bold and unapologetic style stands as the back bone of the label, which is fuelled by her enthusiastic way of life.
''The name of my brand came to me during a chapter of my life that was quite hard, with many heartaches: Widow = Lost, Blow = Addiction. We make our own choices in life; we can decide to feel sorry for ourselves, criticize or create our own happiness. I decided to do exactly what I wanted at the moment I wanted without, of course, hurting others. For me, it was impossible to think that I wasn't going to create this company, I had to, and in the way that I'm doing it right now. I want to learn, grow and push myself to do it even better, everyday, for me and my entourage.'' -Erika Devile
''WE ARE GREEN PUNKS''
We use vintage pieces as the core of the collection in protest of the production of new materials.